Christmas Sale 2019 - Best USB Security Camera Deals
Christmas holidays are almost here, and yet, you can't feel excited about them. In fact, you're constantly worrying about your pet or the new nanny at home. Sounds familiar? Your peace of mind is equally important as taking care of your family and pets. But again, how can you keep an eye on your loved ones from work? The answer: USB security cameras.
Modern smart security will rid you of all such worries. With Christmas right around the corner, there are tons of Christmas sales on security cameras. Hence, investing in a high tech USB security camera with Christmas deals can help you save some dollars.
TABLE OF CONTENTS:

Why Choose USB Security Cameras?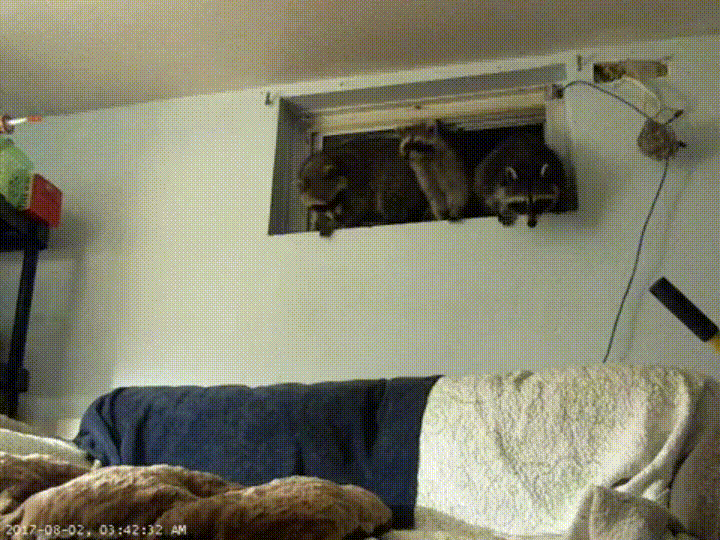 We know that seeing is believing, which is why security cameras, USB security cameras, to be specific, are the best solution. Now you don't have to be fretting all the time about your baby, your pet, or the caretaker who you want to keep an eye on.
USB cameras will provide you footage of who's doing what behind your back. Motion detection ensures you don't keep recording hours of uneventful footage. But the best part: it's all super discreet. USB security cameras are built to look like your everyday device, like a charger, when it's a security camera.
It sounds like a super cool gadget from action movies, doesn't it? Well, guess what? They don't cost a lot, and with all the Black Friday and Christmas sales on USB security cameras, they are more reasonably priced. This is why we have listed down the best picks for you below.
5 Best USB Security Cameras for your Home
Here is a quick review and comparison of the best USB security cameras for you.
| | | | | | | | |
| --- | --- | --- | --- | --- | --- | --- | --- |
|   Product |    Storage | Resolution | Night vision |  Loop recording |  Wifi |     App support | Extra features |
| | 32 GB SD card |    1080p |  Yes |    Yes | Yes |     Yes |   Charger |
| | 128 GB  SD card & app storage |    1080p |  Yes |    Yes | Yes |     Yes | Alarm clock  |
| | 128 GB SD card |    1080p |   No |    Yes | Yes |       Yes | Bluetooth speaker |
| | 32 GB SD card |    1080p |   No |    Yes |  No |       No |  Charger |
| |  32 GB SD card |    1080p |  Yes |    Yes |  No |       No |          Nil |
The covert USB camera from HD mask is featured-packed. It is a complete package of discretion, convenience, and security. First, HDmask offers a motion detection mode and loop recording, so you can save space on your SD card.
Moreover, it is very discrete. No one will ever notice the speck of a camera above the USB port.
Apart from this, it is Wi-Fi-enabled and comes with an app. The app gives you notifications on your smartphone when motion is detected so you can watch live footage of what's happening inside your house. Furthermore, it also supports night vision, which is a huge plus. Now darkness can't hide any funny business going on inside your house!
The video quality is exceptional, including the night vision. To top it off, all this comes in a compact USB charger, where you can recharge your iOS/Android device as well. Just plug it into a power socket and voila, your security camera will start functioning.
Pros
Wi-Fi

Motion detection

Night vision

Loop recording

App support

USB charger

Discreet
Con
Wemlb
Alarm Clock/Security Camera
What's better than owning a tiny camera that's also an alarm clock? However, that's not what makes this device special. The level of discretion that comes with Wemlb is outstanding. Who'd have thought the innocent alarm clock on the nightstand could be a security device?
With this device, you don't need to worry about SD cards, as the footage can be stored directly on the cloud and can be accessed on your phone. But if that's not a convenient option for you, you can always insert an SD card. What's more, it supports a whopping 128 GB sized SD card.
Although this could cost you more than other cameras, the timing couldn't be better, as you can avail of the Christmas deals on security cameras and get the best price.
Pros
Wi-FI and app support

Night vision

Can be used without SD card

Motion detection

Loop recording

Alarm clock
Cons
Costly

Needs to be recharged every few hours
Another super-discreet security camera is the WNAT camera. This device functions as a fun and loud Bluetooth speaker, when in reality, it's a security camera. Pretty sneaky, isn't it? Not only can you record high-quality videos, but you can also rotate the lens left or right using the mobile app. This way, you get a wider view of your location.
With app support, motion detection, and loop recording features, it is a good deal considering the price. Besides, when you don't need the security camera, you can go ahead and put on some music on the Bluetooth speaker.
Pros
180-degree rotating lens

128 GB SD card

Wi-Fi and app support

Motion detection

Loop recording

Bluetooth speaker
Cons
No night vision

Needs to be recharged every few hours

Yet another charger camera on our list, the DivineEagle USB security camera. This is a perfect solution to all your worrying and fretting when you're not home. With its 90-degree angle view, you can record high-resolution videos that get stored on the SD card.
Also functioning as a USB charger, the device is super discreet. Plus, you can turn on its motion detection mode to save space on the SD card. And oh, did we mention it is low priced? This is why it's a good option for those who don't want to spend a lot but also wish to secure their homes.
Pros
Motion detection

USB charger

Very discrete

Low cost
Cons
No night vision

No Wi-Fi or app support

32 GB SD card
Need a tiny camera that does big stuff? This mini security camera by Ehomful can be a good option. Barely an inch in size, this bad boy comes motion detection and night vision enabled, with six infrared LEDs for night vision. 
Supporting up to a 32 GB SD card, you can place it anywhere to record high-resolution videos and capture photos. Along with all this, it is very low priced. As a result, you get more for very little.
Pros
Motion detection

Very small

Portable

Night vision

Low cost
Cons
No Wi-Fi or app support

32 GB SD card

Needs to be recharged every 2 hours

Conclusion
Our list comprises of a security camera to fit unique requirements. Need an all-rounder USB security camera that offers the best value for money? Go for HDmask. Need cheaper alternatives? There are Ehomful and DivineEagle. Want extra discretion? Choose Wemlb or WNAT.
So now that you know the best picks, go ahead and get yourself a USB security camera while Christmas deals last.