Ultimate Ways to Secure Your Home Before the Holidays
It's no secret that burglaries increase during holidays, especially during summer:
"The number of burglaries rises about 10% during summertime in the US
As we enjoy the euphoria of vacations and holidays' escape, we must take extra care that we do not leave our homes without keeping them secure.
Making use of security cameras is one of the obvious solutions, but there are plenty more!
In the course of this article, we have mentioned various ways by which you ensure adequate security whether you'll be spending your holidays at home or not.
Ready? Let's get to it.
You might also be interested in: Top 10 ways homewners use security cameras!
ULTIMATE WAYS TO SECURE YOUR HOME BEFORE THE HOLIDAYS:

Install A Functional Home Security System
This will be the first defensive measure you can take against burglary. Installing a home security system that you can manage remotely like HD Mask Noir do will chase away burglars by interupting their operation.
The cameras should be positioned where they will be seen rightly. Signs should also be posted to help ward off criminals.
Even if home security measures are not in place, creating a fake sign would not be a bad idea either. It is better to take a little measure than to stay unsafe.
In a scenario where you will be absent, ensure to place correctly programmed automated devices in your home. When these automated systems are installed in your home, you can notify the company that you are traveling. They will help you with monitoring. Ensure that your security cameras, wall charger camera and smoke detectors are properly installed and working.
HD Mask Noir wall charger camera can help you with monitoring your house with ease, and it is less conspicuous. Who would guess this tiny usb wall charger is actually a 1080p security camera?
100% wireless, you can control everything from your smartphone and you don't need the help of any professional to install it, HD Mask security camera is very intuitive.
Recent home security systems come with sensors motion sensors that let you know when someone enters your house. They also feature a sensor that detects damaging environmental conditions – they could have flood sensors and smoke detectors.
Don't Talk About Your Travel Plans On Social Media

Are you considering taking that much-awaited vacation this Christmas season? One important thing to note is that you do not have to leak the details of your trip on social media because you cannot trust everyone online. Do not make social media posts concerning your trip until you have come back. Also, ensure that your partner and kids do the same. If you talk about your vacation plans, you will be letting people (with both good and bad intentions) that you are leaving an empty house behind. You cannot control or streamline who sees your posts. This is often the case of those who have numerous followers on their social media profiles.
Do not put your home phones on voicemail, autoreply or answering machine. It is a big indicator that you are away. We understand that you will be tempted to make vacation posts on social media, but we recommend that you avoid it. The only safe way that is you cannot resist is to make sure that only the friends you trust get to view your posts and avoid putting up your exact travel dates. Do not bother changing the previous answering machine or voicemail messages.
Fix Outdoor Security Lights
This is simple to install in your home even if you are not a tech-savvy person. You can beef up security with motion-sensitive floodlights that work all year round. You do not have to bother about being at home or not; the security lights will provide adequate lighting while you are away. They are equipped with sensitive technology that helps them turn on and off at particular hours of the day. It is recommended that you set the timer for the internal lights. This gives a burglar or someone with bad intent the impression that someone is home; this would deter them from trying to steal your valuables.
If a burglar sees that a house is often dark and the neighbors are not looking out, there is a high tendency that he will want to steal from the house. You can give light to these dark areas by fixing external security lights in areas that are prone to attacks such as corners or the back door of your house. Some of them are designed to be motion-sensitive, so they come on immediately they detect movements. Others are built with light sensors, so they only come on when it is dark. This helps you to save plenty of energy, and you do not have to worry much about your home security, whether you are at home or not.
Keep the House Clean and Maintained 
If you will be long gone this holiday season, then there is a high necessity for you to take care of your garden or lawn while you are away.
Allowing your landscaping expert to continue doing his job in your absence can help you keep your home safe. If you do not have one, you could ask your neighbors to help you hire someone temporarily. When your lawns are unattended to and snow piles up, it sends up a flare, and anyone with bad intent will know that you are absent. Ensure you have made arrangements to have someone clear the snow while you are away. It does not only stop burglars from coming, but it also prevents you from getting fined by the state on the grounds of untidiness.
Heavy rainstorms tend to accumulate close to your home and start entering your basement. Having your gutters and storm drains cleaned by someone is crucial as you not want your house and valuables to be flooded and get damaged.
Put Your Mails On Hold 
Leaving your mails to pile up in the mailbox is a simple "I am away" announcer. An uncleared mailbox in the driveway will surely give you away, and people will know that you are not around. You can have someone you trust check your mailbox always,
remove the letters and keep them somewhere safe. It could be a friend or relative; you can also ask a trusted neighbor to help you do that. Alternatively, if you have any newspaper houses which you are subscribed to, suspend the subscription for the period that you will be away. The mails will be held for 30 days at the local post office free of charge. You can achieve this by signing up to USPS.com, and if your vacation is more than 30 days, you can set up the mail forwarding option or have someone get the mails for you at the post office.
Keep Your Valuables in a Safe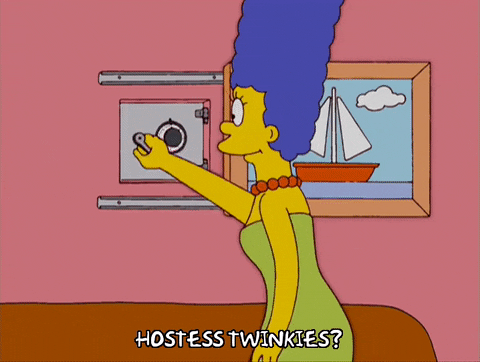 Your jewelry is a soft target for criminals. They are very attractive too, so criminals find it difficult to resists. Any burglar who gains access to your home will certainly check the bedroom for jewelry and other valuable items; it is advised that you purchase a small safe to ensure that they are out of harm's way. Alternatively, if you cannot afford to get a safe at the time, you can hide the valuables somewhere unusual. This is so because it would not come to the thief's mind to check somewhere unusual.
A good example can be containers in your closet or pantry. If you are leaving the house, also ensure that the curtains in the rooms that contain costly stuff like electronics, games consoles, DVD players, etc. are close properly. You can do well to keep these items in unnoticeable boxes too. Also, hide your credit cards, financial statements or any form of personal identification because the burglar might also think about stealing your identity and use it to perpetuate hideous acts.
Lock Up and Create an Illusion of Being Around
This is the easiest step to take when it comes to security. Studies have it that 32% of burglars gain access to your home through doors which you failed to lock. Your windows are also access points, ensure you keep them locked as well and do not neglect the ones upstairs.
Clever burglars can gain access through your windows no matter the floor they are not, so you should keep them shut while taking a vacation this season.
Most burglars see a dark house as an empty house. So, if your home is always dark while you are away, it is vulnerable to thieves, and you can reduce these by lighting up the house. This tends to make the burglars feel that you are at home. You can also use motion detector lights if you want to save energy. Alternatively, you can program the light to come up at specific times during the day or night; this is effected by the use of a timer.
Leaving a vehicle in the driveway can deter thieves from trying to access your home while you might be away. This is because a car in the driveway often means that someone is at home. But always ensure that the car is locked as well.
Add a Smart Lock to Your Door
You can have doors whereby you do not need to duplicate keys, have a spare or try to keep the key under your doormat. Installing a smart lock on your days make that happen.
Having a smart lock door will enable you to unlock and lock your door with your smartphone remotely. You can also grant someone temporal access attached with expiring codes. You can remove the access codes immediately you come home. Some smart locks come with timers with which you can set the duration that you want the door to be open. When the timer counts down to zero, it automatically locks the door. They are linked to networks which means you have to keep your smart lock app up to date with a secure password or PIN to avoid any glitches in usage.
Alternatively, you can make use of the voice command option. In a scenario whereby you have a neighbor who checks up or your house or pets, the smart lock door helps you to check what happened in your house. Also, you won't have to worry about keeping track of spare keys since you can control the door remotely. This is an important security measure to consider to keep your home safe this season.
Conclusion
A list of possible effective measures has been made for you. All you need to do is to check where you are lacking and effect the necessary changes.
HD Mask
is one of the best tools you can use to keep your home safe. The high camera quality, inconspicuous nature, and motion detection make it the best bet for you. Happy Holidays!